It's November, and we are pretty sure you know what's coming up! *Drum rolls*……. That's right! The greatest, grandest online sale for baby items in Singapore – 11.11 Super Sale!
We know how every online shopping site has tons of irresistible deals, but really, with so many deals around it can get really tough finding one with the best price isn't it?
Why not let SuperMom be your superhero this 11.11? SuperMom is a price comparison site that helps parents find the best deals at the lowest price. With over 6 Million products integrated from top online shopping sites in Singapore, such as Shopee, Lazada, Qoo10, Amazon, Watsons, and SuperMom's own SuperMom Mall (formerly known as SuperMom Marketplace), you are bound to find something suitable at the best price!
We've taken it upon ourselves to put together a guide on the Top Mother, Baby & Kids deals you should get this 11.11! Read on to find out what are the best Mother, Baby and Kids items you should get your hands on this 11.11! 
Ergobaby Omni Breeze Baby Carrier (7 Colours Available)
Make carrying your baby as a joyful experience with Ergobaby Omni™ Breeze, for it brings breathability to the next level. With SoftFlex™ Mesh fabric, Omni™ Breeze will optimize airflow that will comfort you and your little one. 
You can see your little one grows with it, for it fits your newborn until toddler (0-48m; 7-45lbs). When the sun is too bright or when you need to breastfeed your baby in public, the privacy hood will be a great help. 
Get it from Shopee for $323.10 this 11.11!
Little Wiwa Playmat – Generos Size
Little Wiwa mats is known to be one of the best playmats for children in Singapore. It is perfect for you who love the environment as you love your babies, for it uses 100% sustainable and non toxic TPU foam. In addition, the safety is guaranteed, and you will be glad with the absence of PVC, BPA, and latex in this product. The 15mm thickness serves as an extra safety cushion to prevent your kids from being injured. 
Besides providing a safe place for your kids to play, the design is brilliant – making it a pretty addition to most households in Singapore! It is reversible with two designs and colours that you can display at different times depending on your mood. Best of all, it is waterproof, making cleaning up a whole lot easier!
Get it from Shopee starting from $249 this 11.11! Free Shipping included!
Prego S507 Reversible Handle Stroller (newborn-18kg)


Prego S507 is most desired by parents with a bunch of activities. Presents itself with a compact and lightweight (4.2 kg) form yet fully featured, the stroller is a great help for busy parents. The simplicity is also attractive. It has one hand folding feature that enables you to fold it in under two seconds. What most parents in Singapore love is that it will stand on its own even after closing.
The stroller enables you to see your baby while strolling around with a peek-a-boo hood, or you can just simply reverse the handle and let your baby face you. Safety is something we cannot leave behind. That's why, this stroller provides a large (SPF 50+) UV canopy that will protect your baby when the sun shines too brightly. 
The simple yet elegant design will not lower your appearance and fashion. The next feature will also bring happy news for moms. It has a detachable cushion that will add comfort for your baby, and it is easy for you to clean or wash it.
Get it from Shopee starting from $129 this 11.11! Free Shipping included!
Hegen PCTO™ 240ml/8oz Feeding Bottle PPSU 2-Pack
Meet the world's first patented no screw thread one-handed closure. Press-to-Close, Twist-to-Open, PCTO™ innovation for hassle-free handling and zero spillage. The Hegen PCTO™ comes with super soft elliptical-shaped silicone teat that closely mimics a mother's breast to simulate a real latching experience. This is really great as it helps mummies to combine breast and bottle feeding more seamlessly. In addition, its built-in anti-colic air vent reduces unwanted air intake and safeguards baby from a tummy upset.
You can get this lovely feeding bottle on Lazada this 11.11 from $50.00 with 1 Year local warranty!
Youha The Ins (Ava) Gen 1 Wearable Handsfree Breast Pump (2 Sizes)
Youha The ins (Ava) Gen 1 is one of the best  hands-free nursing pumps in Singapore as it is small and super lightweight with a collection cup that sits well inside your bra. This feature is what we really love as it helps busy mommies to pump on the go, anytime at anywhere!  The pump offers three modes: massage, expression, and mixed with 10 levels intensity adjustment or frequency. You don't need to disturb your baby's sleep, for it has a feature that allows you to pump quietly and discreetly.
Get it from Lazada from $75.65 this 11.11!
MooMooKow (Baa Baa Sheepz) – Award-Winning Bolster Pillow Bed Time Buddy XL Size
Made of 95% bamboo and 5% spandex, the Baa Baa Sheepz pillow is safe and super comfortable not just for babies, but adults too! The materials is extremely soft and anti bacterial features makes it perfect for babies with sensitive skin. Best of all, the covers are removable and washable! 
Get it from Qoo10 starting from $79 this 11.11!
9-in-1 Convertible Baby Cot Crib
Comes with a free 4X Pediatric approved mattress, your babies' comfort will be assured with the 9-in-1 Convertible baby cot! Aside from having a washable cotton cover, the mattress it is also breathable, elastic, pressure resistant, and hypoallergenic. This baby cot can be easily converted from a crib to a toddler bed, day bed, full-sized oval bed, swing bed, diaper changing station, study table, work desk, sofa, playpen and more. Nine functions at the price of one – such a efficient deal isn't it? 
Get it from Qoo10 starting from $399.90 this 11.11!
Auto Close Safety Baby Gate
E
nsure the safety of your kids with Auto Close Safety Baby Gate. It has a customizable width, plus it is extra large and wide. You can ensure the safety of your kids with a dual-lock safety system + adults one-hand operation. This feature will prevent your baby from opening the door and going out of the safe area without any supervision. In addition, it uses 100% non-toxic with plant based rust proof paint.
Get from Qoo10 starting from $44.95 this 11.11!
HAENIM 4TH GEN Plus UV Sterilizer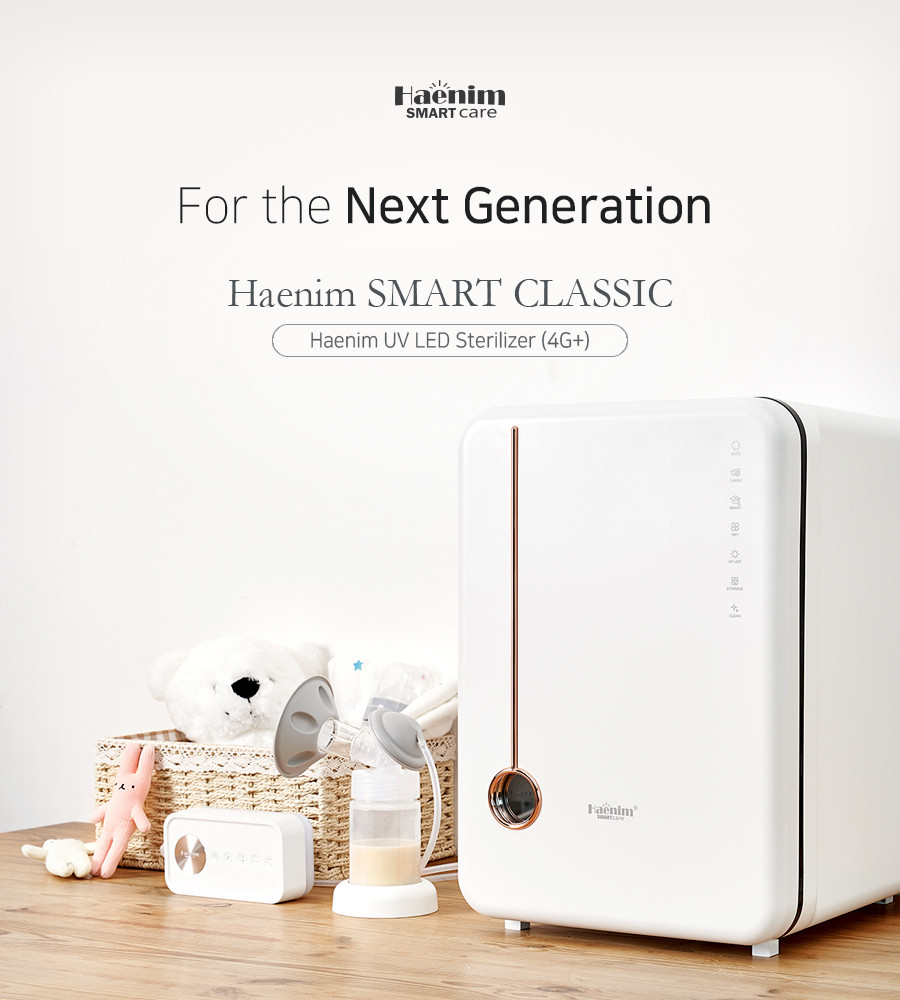 This sterilizer will be a great help for your everyday life. With no odor and high performance UV LED, this sterilizer will give you the best experience. It is the world's first simultaneous testing of 9 bottles, 9 bottle nipples, with 99% bacteria sterilization! The smart classic features provide you with the timer display, temperature display, and also front controls. Best of all, it comes with 1 Year Warranty and 9 UV Lamps!
Get from SuperMom starting from $330 this 11.11! 
P.s. Take advantage of SuperMom's Coupon <TEN1111> to enjoy additional $10 off this deal!
Lucky Baby® Smart System™ Safety Play Yard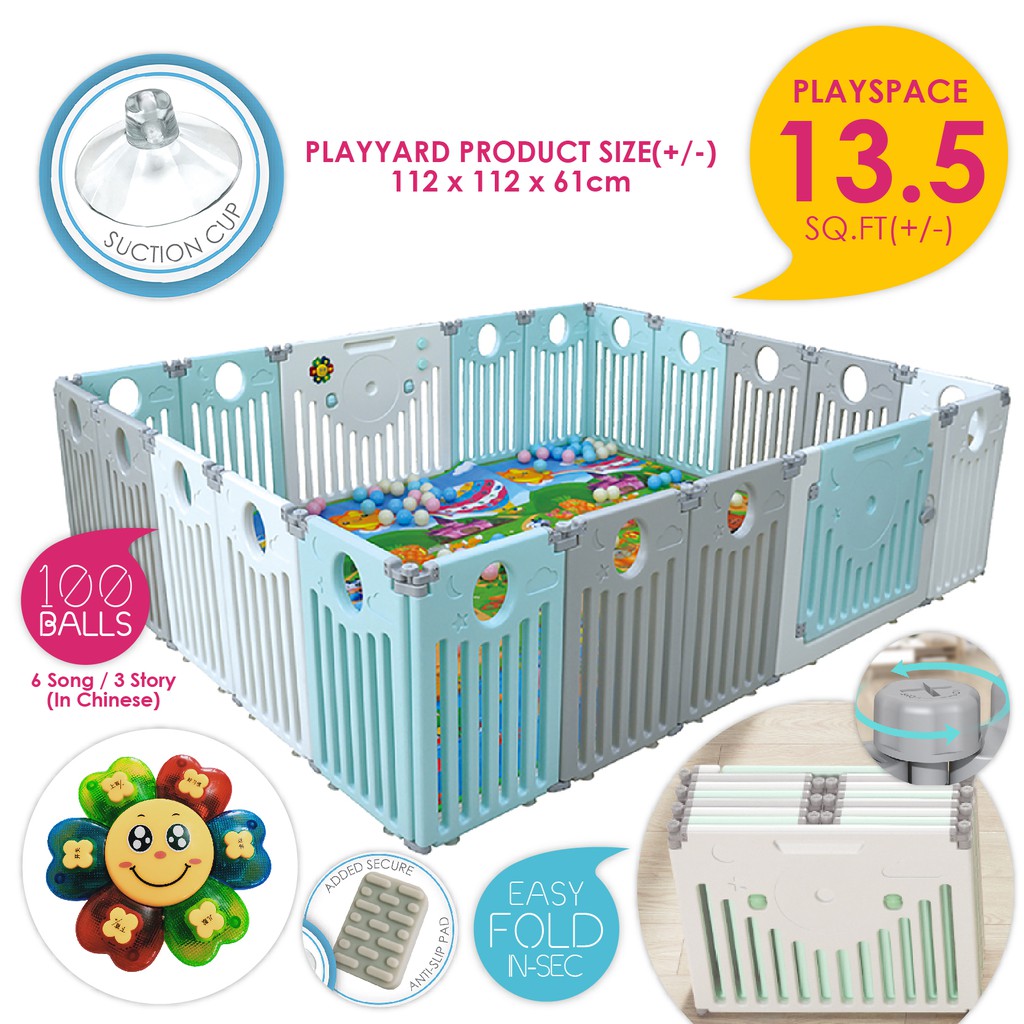 Provide your little ones with a safe space to play. Lucky Baby® Smart System™ Safety Play Yard will be your best friend. While you have things to get done, you can let your children play here safely. It is light and has features that will entertain your loved ones with fun activities, like the musical activity station. It is also equipped with an anti-slip suction cup feature that will protect your baby while playing.
Get this on SuperMom for only $100 this 11.11! Only 10 pcs available, so fastest fingers first!
Lao Ban Niang Confinement Exquisite Package (30 days)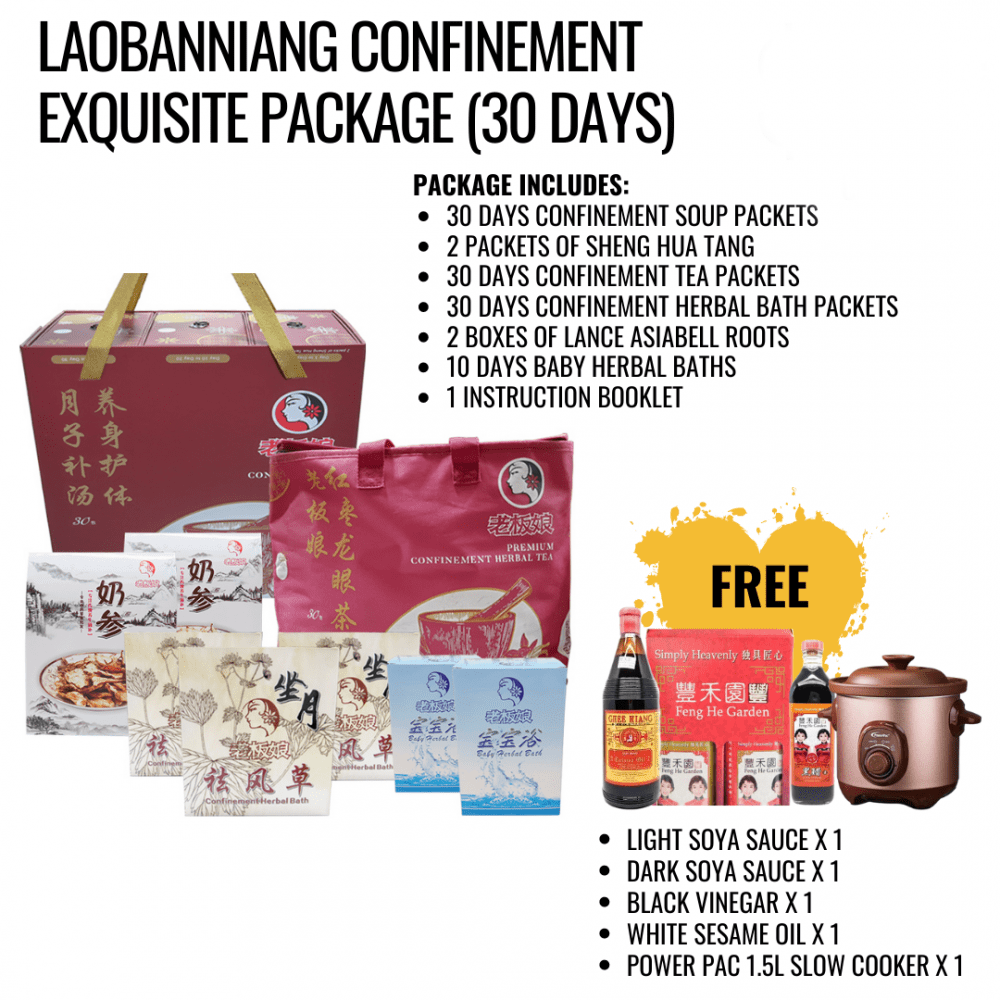 With more than 30 years of experience in the industry, Lao Ban Niang has been providing Singaporean mummies with the optimal nourishment and treatment they need for proper recuperation. Ensuring top-grade, quality products made for different customers with different needs. All soup packets are labelled with days and names, while all tea packages are individually packed for easy sorting and usage. Best of all, receive a set of freebies which includes a PowerPac 1.5L Slow Cooker, Light and Dark Soya Sauce, Black Vinegar and White Sesame Oil when you purchase from SuperMom by 11.11!
Get from SuperMom starting from $518 this 11.11!
P.s. Take advantage of SuperMom's Coupon <FIFTY1111> to enjoy additional $50 off this deal!
We hope this guide is helpful for you in finding your mother, baby and kids necessities, and we are super excited to share with you exclusive vouchers for SuperMom readers! These vouchers from Shopee, Lazada and Qoo10 are stackable on top of the respective platforms' store voucher and bank vouchers! 
For Shopee and Lazada's vouchers, simply copy the code and paste it into the respective shopping site's Promo Code section of your cart upon check out. For Qoo10's voucher, click here to redeem immediately.
Prepare your 11.11 moment well, and choose the products wisely! If you need more product recommendations for different stage of your motherhood journey, visit www.welovesupermom.com to get the best deals recommended to you!