It's the season of giving, and we're sure all of you would like to find that perfect gift that'll put a smile on your recipient's face when they receive it. From your loving partner to your doting parents and even your office colleagues, here's our personal list of the best Christmas gifts idea in Singapore, handcrafted specially just for you!
For the Lovely Wife
(Credit: OSIM, Watsons)
Husbands, we know your wife is already perfect in your eyes, but helping her feel like the most beautiful lady that you see her for wouldn't hurt!
Alleviate the common skin problems like wrinkles, oily skin, and blemishes with the Osim Uglow Ioncare Beauty Series Galvanic Facial Device 1s. Not only will it help cleanse her skin from within, but it'll also help the skin better absorb her skincare products—allowing her to radiate that beauty and glow.
For the Beloved Husband
(Credit: Tech Adviser)
You've come to the right place if you're searching for the perfect gift for your husband… even if he tells you not to get him anything.
With an earphone like the Jabra Elite Active 75T , he'll be able to enjoy a true wireless experience as he tunes in to his favourite songs during his morning run or commute to work. This pair of sleek earphones also allows him to enjoy 5.5 hours of continuous use with Active Noise-Cancellation (ANC) turned on or up to 24 hours with the charging case.  Thanks to the noise-cancellation, resounding bass, and long-lasting playtime, this gift will literally be music to his ears.
For the Sweetest Sister
(Credit: Inheim, Shopee SG)
We know that this period can be incredibly stressful, so during this season of gifting, give your sister the gift that helps alleviate that stress.
Cute and functional, the Miffy X Mipow Humidifier Portable Diffuser Mini Silent Air Purifier is undoubtedly one of the best air purifiers out there with its 380ml tank that can last up to 7 hours without the need to refill! Plus, it doubles as a night light that's perfect for brightening up her room and her mood!
Did we also mentioned it's absolutely adorable to look at?
For the Best Brother ever
(Credit: Cabeau, Amazon)
Brothers are a tough one to gift… They usually don't say a lot but we know they have a lot on their minds. So this Christmas, help him rest easy with the Cabeau Memory Foam Neck Pillow!
Nothing beats a good night's rest and with this luxurious comfortable pillow that's ergonomically design to support his neck, you know his rest is going to be a great one. Kiss goodbye to those annoying post-nap aches while travelling with this elegant neck pillow.
For the Dearest Super Mom
(Credit: Hao Yi Kang)
Let's face it, our mom has always been taking care of a multitude of things, so here's the perfect chance to shower mommy dearest with some tender loving care—like getting her this Lao Xie Zhen Premium Boiled Essence of Chicken. Made with stringent selection of ingredients, this set of chicken essence is made only with 12 month old hens from Taiwan's largest free range farm. Furthermore, it is carefully slow-boiled to ensure a complete extraction of the important nutrients from each chicken.
Packed full of benefits such as combatting fatigue, serving as a daily nourishment, increasing her energy levels, strengthening her immune system, this deliciously fragrant chicken essence is truly one of the best Christmas gifts for your mum! 
For the Ever Loving Dad
(Credit: Qoo10)
From grand gestures of love to the simple dad jokes, we know the lengths our fathers would go to just to put a smile on our face even if they had to put their image aside to do so.
Grant him the stylish dad look he deserves this festive season with the Philips S9031 Mens 9000 Series Wet/dry Cordless Rechargeable Shaver. Equipped with high-quality blades that'll give him a clean shave while protecting his skin, this shaver is high up on our list of the best gifts for dads! From a quick dry shave to the more thorough grooming, freshening up will no longer be a chore for your dad!
For the Little Toddlers
(Credit: Lov Kids, Lazada)
Choosing the perfect gift for your little toddlers can come across as a balancing act between keeping it fun and educational.
Fret not, we've got the best of both worlds thanks to the Mideer Kids Educational toys story book projector! Keep them engaged with this projector containing a huge arsenal of rich and vibrant stories that's designed to entertain and educate your little ones. MiDeer's Torch projector comes with a total of 11 fairy tales and projects a total of 88 scenes onto the wall or ceiling. It's a great interactive toy to encourage the development of your little one's imagination and improves parent-child relationship through these precious story-telling time.Who said education has to be boring?
For the Not-so Little Kids
(Credit: joyeestoresg, Shopee)
Christmas is filled with plenty of picture-perfect moments, so what better gift to give your child than a Kids Children Camera Toy!
See the world through your kid's eyes with this this non-toxic, easy-to-use camera lets your child capture the moments precious to him in the form of photos and videos. Specially-designed to fit your child's hands, this colourful gift is sure to place a picture-worthy smile on your child's face!
For the Office Buddies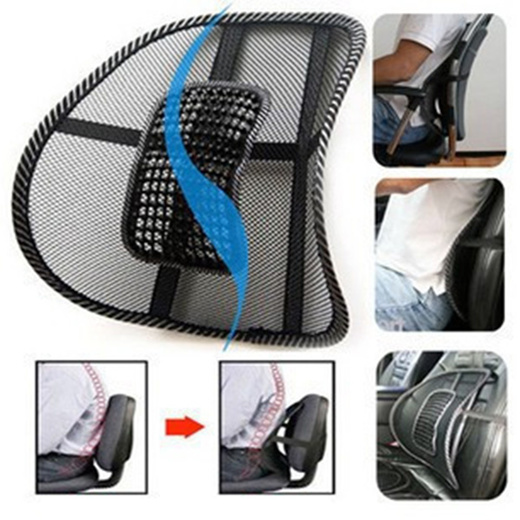 (Credit: japan, Qoo10)
With work from home being the dominant mode of work, take advantage of this festive season to remind your colleagues of your love and support with the best christmas gift for your colleagues, this Lumbar Mesh Brace Back Chair Support!
From their office, homes, or even in the car, this high-quality chair support not only serves as an ergonomic aid to tide them through their tasks, but it'll also boost their comfort levels throughout the task. Trust us, this easy to install chair support will remind them that you got their back.
For the Children's Teachers
(Credit:niimbot.sg, Shopee)
Teaching is never an easy job. So this Christmas, extend the festive cheer to your children's teachers to show them your thanks! And this Niimbot D11 Label Printer Portable Thermal Label Printer would certainly do the job!
With the various types of surfaces this portable label printer can be used on, along with how easy it is to use thanks to its wireless Bluetooth function that's compatible with Android and iOS, this gift will surely make their day! Best of all? You don't even need to install an ink cartridge!
Oh! Did we also mention that it comes in various colours?
Conclusion
And there you have it, our list of best Christmas gift ideas just for you! If you're planning to celebrate this merry season with your loved ones , here are some great places to pop by to soak up the festive mood. As they say, 'Tis the season to be jolly and what better way to be jolly than to bask in the joy of giving and sharing?