didTapOpenButton(event)" @did-tap-close-button="event=>didTapCloseButton(event)" @did-click-remove-item="item=>didClickRemoveItem(item)" @update-quantity="(item, increment)=>didClickUpdateQuantity(item, increment)" :menu-sections="['marketplace']" search="" :cart="cart" :user="null" :expiring-points="0" :current-points="0" />
THE GREATEST PREGNANCY GIVEAWAY WE HAVE EVER DONE. SUPERMOM'S LEGENDARY FREEBIES ARE BACK AND BETTER THAN EVER!

Like freebies? Here's your chance to grab SuperMom's legendary giveaways. Apply now and get these freebies delivered to you!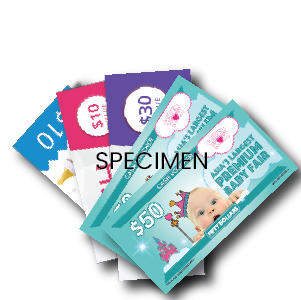 FREE shopping vouchers!!
Use our shopping vouchers for additional discounts not available anywhere else. Vouchers are limited so grab them while they last!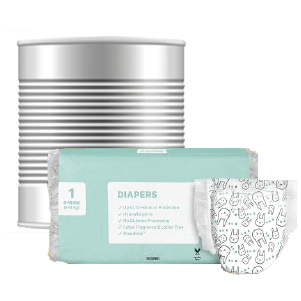 Free milk tin & diaper goodie bags!
Your baby deserves the best. Premium milk and diapers are available now. FREE delivery to your address!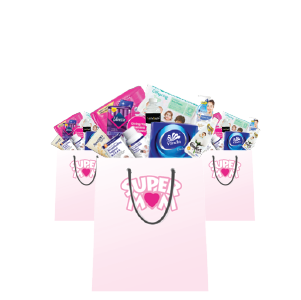 Additional wipes and milk bottles!
Daily essentials are important! That's why we jam pack your goodie bag with baby wipes and milk bottles too.
COMPLETE FORM TO CLAIM YOUR FREEBIES. HURRY WHILE STOCKS LAST!
Due to the current circuit breaker measures, all deliveries are currently on hold. They will resume after the circuit breaker measures have been lifted on 1st June.
Redemption for these freebies are strictly limited by availability. While we make all efforts to ensure that there are sufficient freebies to be given away, we do not guarantee availability. To avoid disappointment, please signup as early as possible.
I agree that SuperMom, Rise & Shine and their affiliated partners may collect, use and disclose my personal data, as provided in this application form, for the purpose of sending me marketing, advertising and promotional information about products/services that SuperMom, Rise & Shine and their affiliated partners may be offering.
I agree to be a Huggies Club Member. By being a member, I agree that Kimberly-Clark Singapore Pte Ltd and its parent companies and related entities ("K-C") and K-C's agents may collect, use and store all the personal data provided for marketing, survey, promotional and research purposes, including sending you information about K-C products and promotions.
Yes! I authorise Abbott to contact me by mail, email, phone and SMS regarding Abbott's products and services. I agree to Abbott's collection and use of the details provided in this form for marketing purposes in accordance with its Privacy Policy, which I have read and understood. I can withdraw my consent at any time by contacting Abbott.
By signing up, you agree that authorized SuperMom partners will be contacting you to arrange delivery of these items. Our partners may include but not limited to insurance agents, cord blood banking companies and etc.
Redemption of these freebies is limited to one per household .
SuperMom reserves the right to replace any gifts / items at its discretion and without prior notice.
Incomplete or inaccurate submission will not be processed .

SuperMom reserves the right to disqualify an entry if it has reasonable grounds to believe that an entrant has breached any of the promotions, rules or conditions. 

SuperMom organizer decision is FINAL.