Delivery Service at SuperMom Baby Fair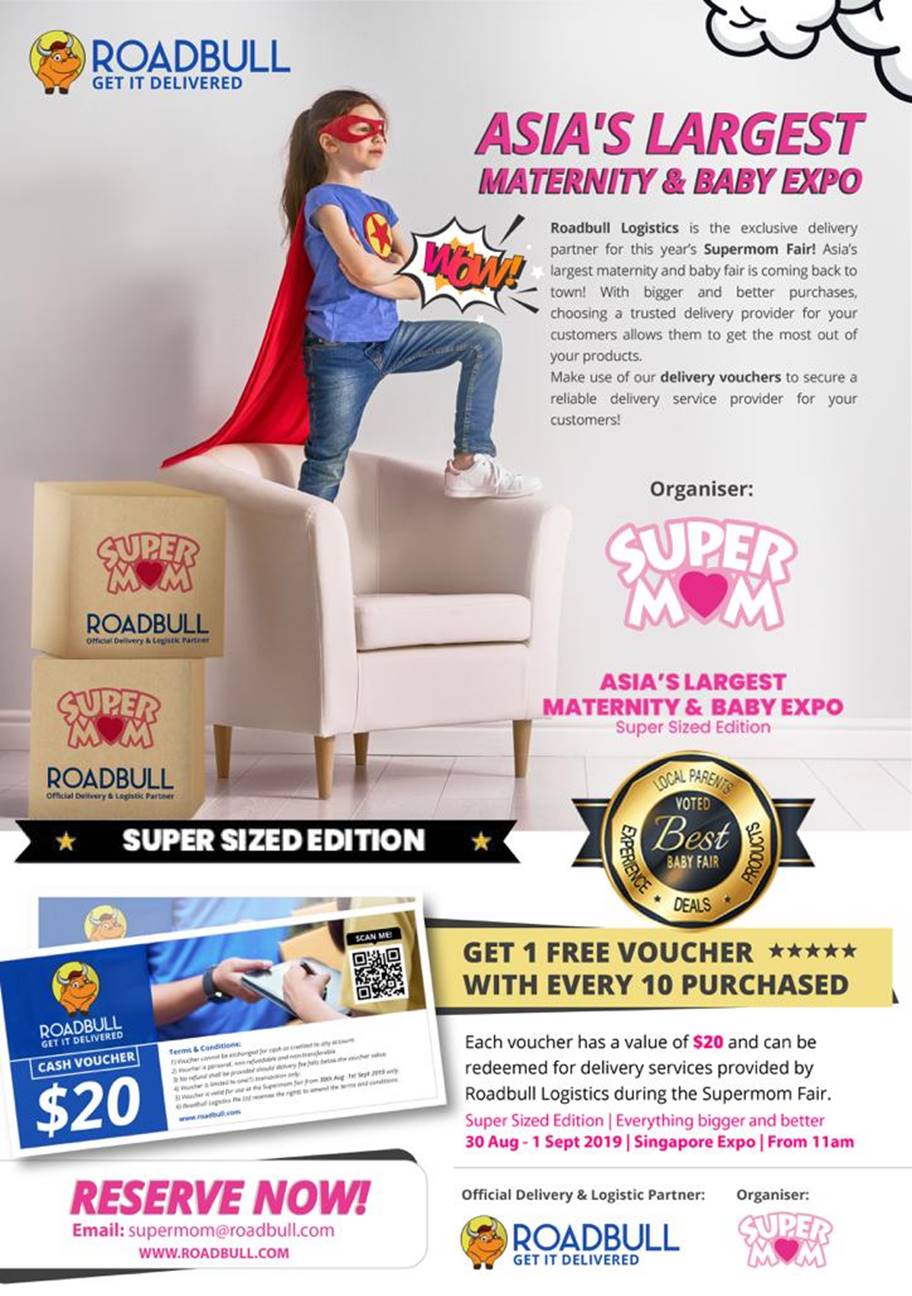 How to be eligible for FREE DELIVERY?
---
Spend A minimum of $800 at the SuperMom Baby Fair between 30 Aug - 1 Sept'19 @ Singapore Expo Hall 5 (first come first serve basis)


Drop Off your goods at Road Bull Booth Counter*
Terms & Conditions:

There are limited free delivery spots each day and redemption is only available on a first-come-first-serve basis.
Free delivery is not applicable if you choose the Personal Shopper service during baby fair.
This service is only applicable for deliveries made within Singapore.
SuperMom will not take any responsibility and we are not liable for any failed delivery, loss or damage of items caused.
Instructions
For your pre-order delivery, kindly use your existing account to book.
Roal Bull will require the following details to arrange for your delivery:
Recipient name
Recipient contact
Recipient address
Consignment number
Note: Free delivery for purchase above $800, You will be entitled up to size XL, any bigger or heavier, the additional charge will be $15 more.