Don't miss your chance to hear from Obstetric & Gynaecology (O&G) Specialist of Mount Alvernia Hospital.
The O&G specialist will be sharing advice on birthing options and how to have a smooth pregnancy journey , why a healthy prenatal diet is essential and surviving your baby's 1st 1,000 days!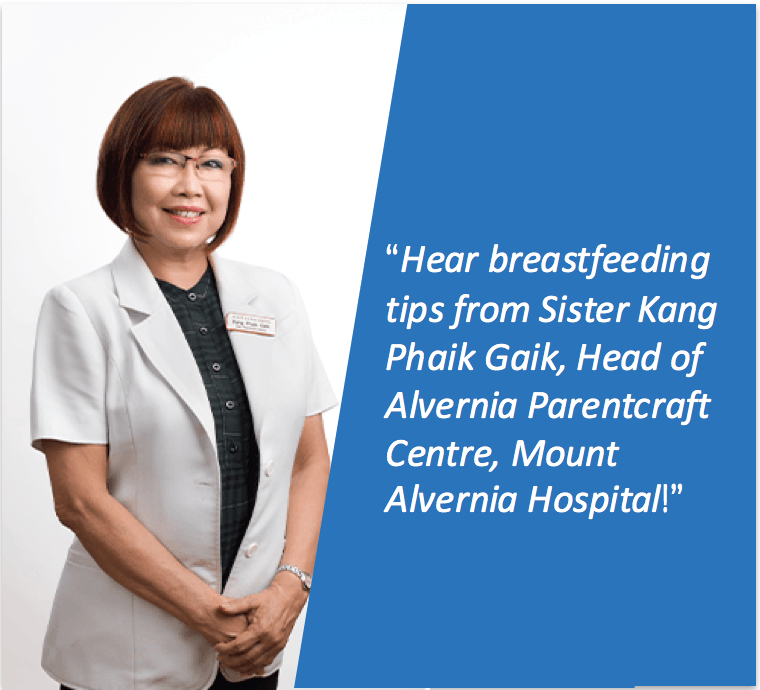 Find out everything you need to know about breastfeeding from Sister Kang, Head of Alvernia Parentcraft Centre at Mount Alvernia Hospital. She will share with all new mums on how to breastfeed with confidence and get quick tips for the most common nursing challenges.
If you missed the earlier series of pregnancy seminars brought to you by SuperMom, don't miss out on this any further!
In addition, we've prepared a Super Duper Goodie bag for all our registered first-time parents! Sign up now and be confident that your knowledge and preparation with this seminar will support a smoother & happier parenthood!
Tickets are limited. Register now and enjoy special early bird price below.