The general terms and conditions for promotions on Supermom can be found in the descriptions under the 'Coupons' section on the product's listing page.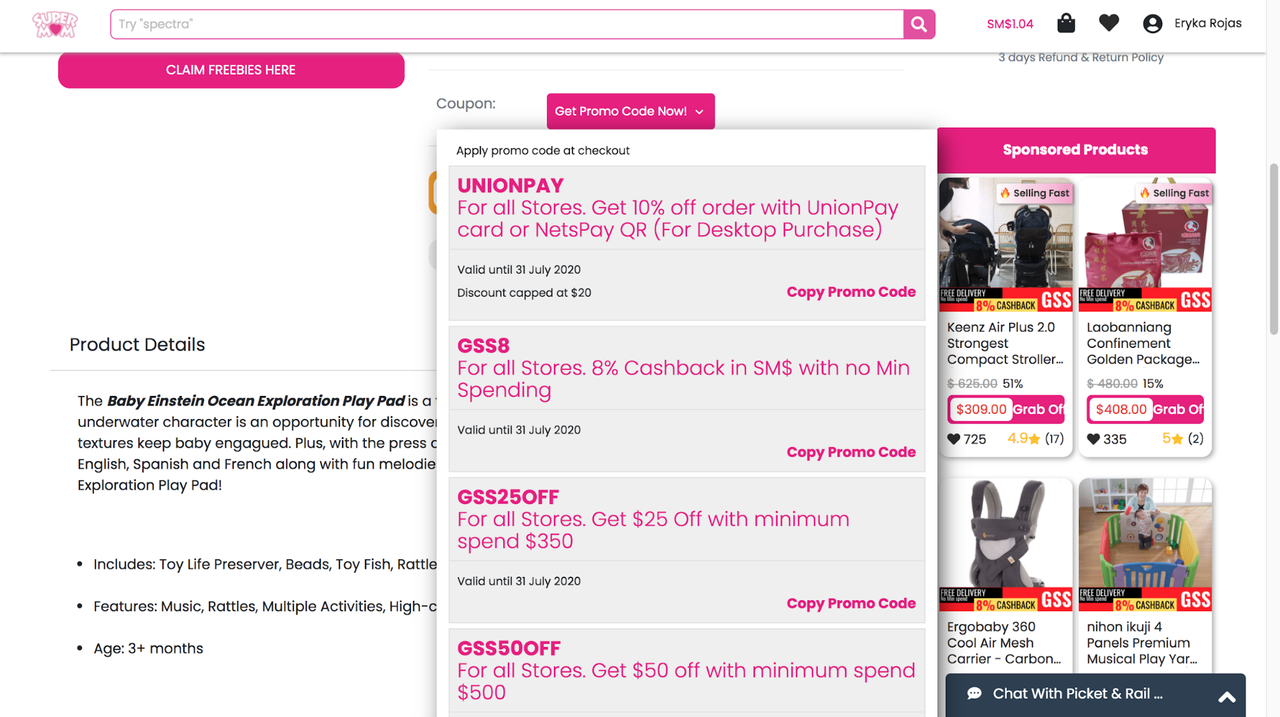 Should you need assistance, please contact our customer service agents via our SuperMom chat. You may also write in to us via email at [email protected].
For urgent requests, please call our hotline at +6531384710 or +6531384453. Our hotline is open from Mondays to Fridays between 10 a.m. to 5.00 p.m.