iUnique Curriculum  – AI, HI, MI
Artificial Intelligence (AI) will be the greatest disruptor in your child's lifetime. Your child needs to master AI to avoid being replaced by AI. In addition, your child must develop uniquely Human Intelligence (HI) such as creativity, which is not easily replaceable by robots. We also believe in exercising your child's Multiple Intelligences (MI) so that he/she can find his/her own niche, develop it, gain confidence and excel in life.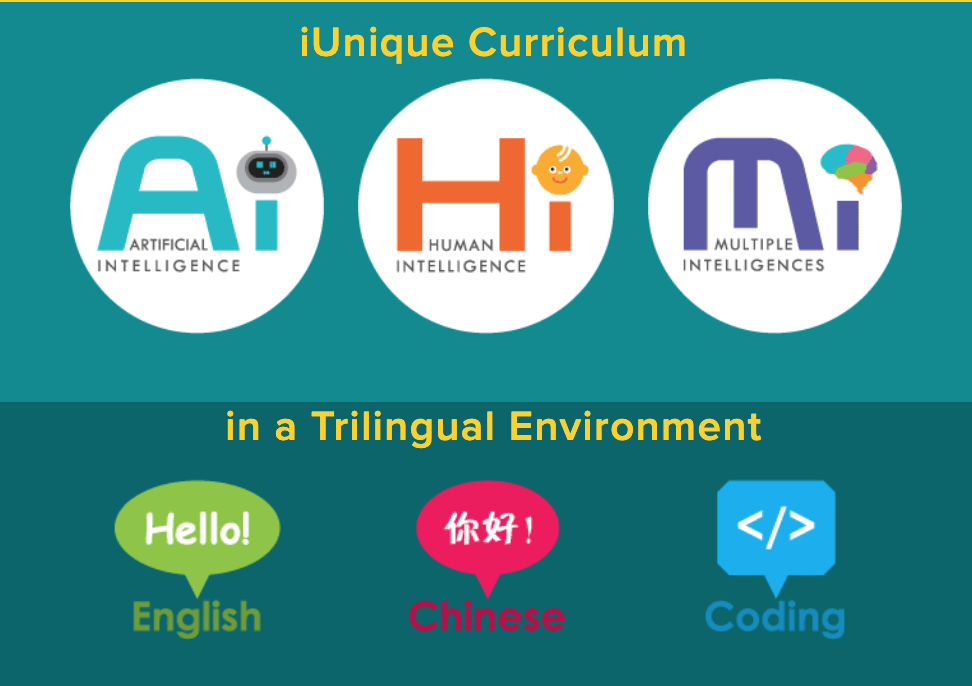 Learning a language is effortless when young children are immersed in that language environment. ChildFirst is the first trilingual pre-school to provide immersion in the three most important languages around the world in the future, English (half-day daily), Chinese (half-day daily) and Coding (the language for AI and robots). Even though AI can provide language translation, being a native speaker with an awareness of the culture will give your child an advantage. For Coding, it is the culture of technology and innovation.
Trilingual Environment

 – English, Chinese, Coding